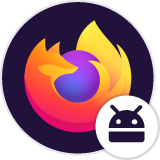 Автоматическое открытие клавиатуры
Добрый вечер. Подскажите, пожалуйста, как отключить автоматическое открытие клавиатуры при открытии браузера на Android?
Добрый вечер. Подскажите, пожалуйста, как отключить автоматическое открытие клавиатуры при открытии браузера на Android?
All Replies (3)
Привет
Я считаю, что мы делаем это автоматически, чтобы вы были готовы к поиску в Интернете в Firefox для Android.
Hi
I believe that we do this automatically so that you are ready to search the web in Firefox for Android.
Это очень хорошо. Но ещё лучше, если пользователь сам будет решать, когда он готов к поиску. Буду очень благодарен, если сможете данную функцию вынести в отдельную настройку)
Люди, которые отвечают здесь на вопросы, по большей части являются другими пользователями, добровольно тратящими свое время (как я), а не сотрудниками или разработчиками Mozilla. Если вы хотите оставить отзыв для разработчиков, вы можете перейти в меню «Справка» Firefox и выбрать «Поделиться идеями и отзывами…» или «Отправить отзыв…», в зависимости от вашей версии Firefox. Кроме того, вы можете использовать ссылку. Ваши отзывы собираются группой людей, которые читают их и собирают данные о наиболее распространенных проблемах.

The people who answer questions here, for the most part, are other users volunteering their time (like me), not Mozilla employees or developers. If you want to leave feedback for developers, you can go to the Firefox Help menu and select either Share ideas and feedback… or Submit feedback…, depending on your Firefox version. Alternatively, you can use this link. Your feedback gets collected by a team of people who read it and gather data about the most common issues.