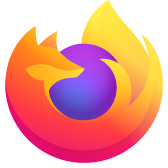 downloads settings
i want to be asked about every download where it going to be saved and even though i changed the settings long time a go the downloads go straight to the default folder
help!!!
i want to be asked about every download where it going to be saved and even though i changed the settings long time a go the downloads go straight to the default folder help!!!
All Replies (6)
What settings? On the General page, under Downloads, select Always ask you where to save files; under Applications, select Always ask for each file type.
If that's not enough, there is a preference in about:config which you can use. I'll add details if that's of interest.
https://support.mozilla.org/en-US/kb/about-config-editor-firefox
already done,yet i'm not being asked at all
This has been disabled or doesn't work as previous Firefox 98 versions. This was a change Firefox did so to prevent downloading all what you click you will have to search online because any posting how to will be deleted or removed by Firefox forum. I was one of those that posted such but those posts are long gone now. So go search online for this help and you will find how to do it. Make sure to read those instructions carefully.
Set the following preference in about:config to false : browser.download.useDownloadDir From searchfox. org : bool True - Save files directly to the folder configured via the browser.download.folderList preference. False - Always ask the user where to save a file and default to browser.download.lastDir [not a preference] when displaying a folder picker dialog
I have the same problem. It is such a nuisance having to go to downloads and move the file where I want it each time. Enough to make me use another browser if it isn't fixed soon.
It's extremely unlikely to be changed. The preference I mentioned was Mozilla's answer.