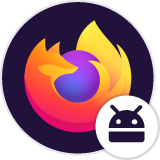 Wrong preview picture in tabs view. Privacy problem.
I sometimes get the preview picture of the last closed tab shown on another tab when viewing the tab list.
This also happens so that a private browsing page that I've closed before shows up as a preview picture on a non-private browsing tab, which I'm think is a bit of a privacy concern.
This has happened to me many times and for a long time.
On Fairphone 3, Android 11
I sometimes get the preview picture of the last closed tab shown on another tab when viewing the tab list. This also happens so that a private browsing page that I've closed before shows up as a preview picture on a non-private browsing tab, which I'm think is a bit of a privacy concern. This has happened to me many times and for a long time. On Fairphone 3, Android 11