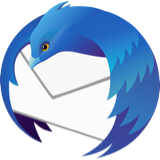 Constant request to confirm security exception with icloud calendar
I installed 102.4.2 and added one of my icloud calendars. All seemed to go well, I tested creating/deleting an event and it showed up in all the expected places. However, in days following, TB keeps telling me I need to confirm a security exception for the calendar. Sometimes a few clicks fixes it, sometimes, it's seemingly endless so I wind up cancelling the pop-up. I also occasionally get a pop-up indicating TB couldn't make a modification to that calendar (although I've not made any changes to it on TB or any other device).
Thanks in advance for any help.
josef
I installed 102.4.2 and added one of my icloud calendars. All seemed to go well, I tested creating/deleting an event and it showed up in all the expected places. However, in days following, TB keeps telling me I need to confirm a security exception for the calendar. Sometimes a few clicks fixes it, sometimes, it's seemingly endless so I wind up cancelling the pop-up. I also occasionally get a pop-up indicating TB couldn't make a modification to that calendar (although I've not made any changes to it on TB or any other device). Thanks in advance for any help. josef
All Replies (1)