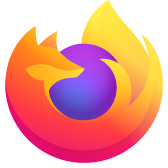 Import personal certificate
With the latest upgrade to Firefox 107.0 there is no option any more to import or manage certificates. Going to Settings/Privacy & Security/Certificates and selecting View Certificates results in a window showing installed certificates with only OK button at the bottom of the window. No option to import, delete, save or anything else. OS: OpenSuse Linux 64bit
With the latest upgrade to Firefox 107.0 there is no option any more to import or manage certificates. Going to Settings/Privacy & Security/Certificates and selecting View Certificates results in a window showing installed certificates with only OK button at the bottom of the window. No option to import, delete, save or anything else. OS: OpenSuse Linux 64bit
All Replies (4)
Can you attach a screenshot?
use a compressed image type like PNG or JPG to save the screenshot
You should still get the same Certificate Manager window with buttons like Import at the bottom.
You can try to zoom out the page or go full screen (F11) in case content falls off at the bottom.
I (thought) I had that problem to. But it turns out that the buttons are simply hidden out of view. Below the list my certificates, there's lots of empty space. If you scroll down completely, the "View...", "Backup...", ... buttons are still there.
When I click the `import` button for certificates, no dialog appears to select the certificate. I've reinstalled firefox and the same thing happens. How do I troubleshoot this issue?
Firefox Version 108.0.1 Ubuntu 22.04.1 LTS

Actually, I cannot even upload the screenshot, because when I click the "Browse" button for images, nothing pops up.
On Linux this can be an issue with "xdg-desktop-portal" and you may have to install some packages like xdg-desktop-portal and xdg-desktop-portal-gtk. Whether to use gtk portal for the file picker. 0:never 1:always 2:auto (true for flatpak or GTK_USE_PORTAL=1, false otherwise)
about:config => widget.use-xdg-desktop-portal.file-picker = 0