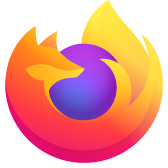 Lost all bookmarks on Mac
Two weeks ago I noticed my tool bar was missing it's tabs that I had saved. Then I noticed that all my bookmarks were gone. I am very frustrated. And now when I try to save a bookmark, it won't even save. When I go to History, nothing is there.
I'm ready to switch to Safari unless I can get this resolved.
Thank you,
Two weeks ago I noticed my tool bar was missing it's tabs that I had saved. Then I noticed that all my bookmarks were gone. I am very frustrated. And now when I try to save a bookmark, it won't even save. When I go to History, nothing is there. I'm ready to switch to Safari unless I can get this resolved. Thank you,