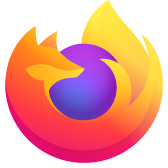 Do we really need updates every freaking day?
Since Firefox moved to Snap updates, two things have happened almost every day: Snap pops up to say Firefox has an update pending, and it wants to be closed and restarted; and tabs crash, and the only way to make them stop crashing is to restart Firefox or restart the OS.
I suspect the two problems are linked, and I really have to ask: do we have to have an update every 36 hours? Microsoft mostly gets by with one update cycle per week. I like to use software, not update it. I know it has to get updated regularly, but regularly shouldn't be the same as constantly.
Environment is: Firefox 106.0.5 (64-bit) Mozilla Firefox Snap for Ubuntu canonical-002 - 1.0 Ubuntu 22.04.1 LTS (64-bit) GNOME version 42.5 Wayland windowing system
Since Firefox moved to Snap updates, two things have happened almost every day: Snap pops up to say Firefox has an update pending, and it wants to be closed and restarted; and tabs crash, and the only way to make them stop crashing is to restart Firefox or restart the OS. I suspect the two problems are linked, and I really have to ask: do we ''have'' to have an update every 36 hours? Microsoft mostly gets by with one update cycle per week. I like to use software, not update it. I know it has to get updated regularly, but regularly shouldn't be the same as constantly. Environment is: Firefox 106.0.5 (64-bit) Mozilla Firefox Snap for Ubuntu canonical-002 - 1.0 Ubuntu 22.04.1 LTS (64-bit) GNOME version 42.5 Wayland windowing system
All Replies (1)
Try downloading Firefox from Mozilla, run firefox-bin from the folder and see if you have the same issue. https://www.mozilla.org/en-US/firefox/all/#product-desktop-release
Operating System: openSUSE Tumbleweed 20221117 KDE Plasma Version: 5.26.3 KDE Frameworks Version: 5.100.0 Qt Version: 5.15.7 Kernel Version: 6.0.8-1-default (64-bit) Graphics Platform: X11 Processors: 16 × AMD Ryzen 7 5825U with Radeon Graphics Memory: 62.1 GiB of RAM Graphics Processor: AMD Radeon Graphics Manufacturer: HP Product Name: HP ProBook 455 15.6 inch G9 Notebook PC