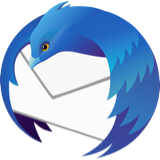 Mails are not shown in Thunderbird 102
After updating to latest version 102.5.0 from time to time it will not fetch mails content on one of my mailaccounts. It happened the day I updated and now today as well.
The mails are on the overview as shown. The mail "Nyt login til Mozilla support" goes well but when I open next mail I get a blank mail which has inherit the headline and mailbox from the "Nyt login til Mozilla support" That goes for all mails Thunderbird has fetched when opened. From here on it works again. Old mails are also good.
I can read the mail on webhost and also on my Gmail which Thunderbird also fetches. I do not know how to refresh and get the content again.
I uses Imap Best wishes Klaus Egvang
After updating to latest version 102.5.0 from time to time it will not fetch mails content on one of my mailaccounts. It happened the day I updated and now today as well. The mails are on the overview as shown. The mail "Nyt login til Mozilla support" goes well but when I open next mail I get a blank mail which has inherit the headline and mailbox from the "Nyt login til Mozilla support" That goes for all mails Thunderbird has fetched when opened. From here on it works again. Old mails are also good. I can read the mail on webhost and also on my Gmail which Thunderbird also fetches. I do not know how to refresh and get the content again. I uses Imap Best wishes Klaus Egvang
Modified by Wayne Mery