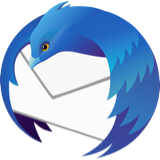 Quick Text add-on has disappeared after updating to 102.50
Hi, I've updated Thunderbrid to 102.5 and Quick Text has disappeared and looks like it's no longer compatible. It's something I use all the time. If it's not available as there any other ad-ons that are similar? Can I go back to the previous version as I had a lot of templates set up in it that I would like to access and save? Thanks
Hi, I've updated Thunderbrid to 102.5 and Quick Text has disappeared and looks like it's no longer compatible. It's something I use all the time. If it's not available as there any other ad-ons that are similar? Can I go back to the previous version as I had a lot of templates set up in it that I would like to access and save? Thanks
All Replies (11)
Was it installed and then became disabled? I see it alive and healthy. Maybe I'm misunderstanding.
Hello
works fine here. Why should it be not compatible ? it's clearly said on the extension page: compatible with 102.*.
Thanks for your replies. It was installed on my previous version. When I updated to 102.5.0 yesterday and it's gone. I've looked at Add-ons in the settings and it's says it's no longer compatible (pic attached).
Modified by georgee
Please go to the addons panel and do a search for quicktext and post a screenshot of results. I'm puzzled about this.
Here's a screenshot. Shall I try reinstalling and see what happens? Hoping my previous templates will be still be there?
I do not know the addon, having never used it, but it should work. If in doubt, write to the developer.
I've just added it again and it's appeared and working with my templates saved - panic over! Thanks for your help.
I spoke too soon! It's there and I can see my templates but the links to add the text to emails are no longer appearing along the top so it's not really useable. At least I have now have access to my templates so I can save them.
@georgee
the links appear for me. Report the problem to the developer, linking to this thread.
Edit: try to restart Thunderbird.
Modified by gp
Chosen Solution
I've restarted Thunderbird again and the links are there! Phew