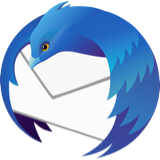 Controlling where caldav invites are sent from
I have 3 email accounts usr1@coy1, usr1@coy2, usr2@coy2 (2 different organisations)
I have 2 caldav calenders (Calender1 for usr1@coy1, and Calender2 or usr2@coy2)
I have set the prefer client-side email scheduling option, and a relevant email address in each Calenders settings. IN Calender 2 this is usr2@coy2
Whenever I create an event in either calender the organiser defaults to usr1@coy1
In Calendar 2 I can manually change that to say usr1@coy2 then when the invite is sent it says usr1@coy2 has inivted you to ..., but the email is sent from usr1@coy1. (this is confusing because someone would not expect an invite from a different organisation), and the email address I set with the prefer client-side email scheduling option in Calender properties (ie usr2@coy2 in this case) is not mentioned.
However when the invitee replies the response goes correctly to usr1@coy2
How can I change the email address that usr2@coy2's invites are sent from to avoid confusion.?
If I can only have one email address to actually send invites from within thunderbird, then I would like to change it to usr2@coy2
usr1@coy1 is probably the first account that I added when I set up Thunderbird
Thanks
Tim
I have 3 email accounts usr1@coy1, usr1@coy2, usr2@coy2 (2 different organisations) I have 2 caldav calenders (Calender1 for usr1@coy1, and Calender2 or usr2@coy2) I have set the prefer client-side email scheduling option, and a relevant email address in each Calenders settings. IN Calender 2 this is usr2@coy2 Whenever I create an event in either calender the organiser defaults to usr1@coy1 In Calendar 2 I can manually change that to say usr1@coy2 then when the invite is sent it says usr1@coy2 has inivted you to ..., but the email is sent from usr1@coy1. (this is confusing because someone would not expect an invite from a different organisation), and the email address I set with the prefer client-side email scheduling option in Calender properties (ie usr2@coy2 in this case) is not mentioned. However when the invitee replies the response goes correctly to usr1@coy2 How can I change the email address that usr2@coy2's invites are sent from to avoid confusion.? If I can only have one email address to actually send invites from within thunderbird, then I would like to change it to usr2@coy2 usr1@coy1 is probably the first account that I added when I set up Thunderbird Thanks Tim