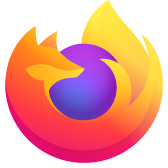 I am unable to open browsers of settings on firefox
I am unable to access firefox browsers, webpages or settings
I am unable to access firefox browsers, webpages or settings
All Replies (2)
I have refreshed and later uninstalled and reinstalled firefox. I am still unable to load webpages and settings are inactive
You can check for issues caused by a corrupted or incomplete Visual C++ installation that is missing runtime components (Redistributable Packages) required by Firefox, especially VCRUNTIME140_1.dll.
See "Visual Studio 2015, 2017, 2019, and 2022":
You may also have to install the Visual Studio 2013 Redistributable Package. You need to reboot the computer.