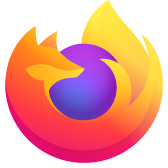 questions
where are questions answered?
where are questions answered?
All Replies (6)
I should have been clearer.
How do I find my way back here after I ask a question. I go into history to do it, now. What's the path to get back here from a browser page?
Note that you can also find "My Questions" in the menu that opens if you hover your logged in name at the top of a SUMO forum page.
The simplest way is to bookmark the question or copy the url.
Thank you everyone who answered. I appreciate all of the answers, all of which helped, to a question I did not clearly state.
I figured out the answer I was looking for: Open new browser tab>click on the three lines in upper right of tab>click help in dropdown box>click get help>hover curser over logged name to see the 'my questions' option on the popped up support page
It would be better if Mozilla made it a little more intuitive to those of us who didn't grow up in the digital age.
Thanks again