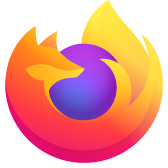 msn articles
on all msn articles i open there is a news clip next to it , it so large it covers part of the first 2 paragraphs, it does not do this on chrome
see below
on all msn articles i open there is a news clip next to it , it so large it covers part of the first 2 paragraphs, it does not do this on chrome see below
All Replies (3)
That comes the site so unless your using some kinda of ad filter they will be present because it's on the site not from Firefox. And those popup follow even if you scroll down the page. Also Chrome probably has ad filter built-in filtering such popups is the most likely case. Firefox is just on install a bare bones Browser.
i dont mind the pop up just that when i open each MSN article it overlaps the paragraphs im reading
Hi, a couple other users mentioned this, too. The site only seems to lay out correctly at certain widths/resolutions.
I don't know whether MSN is working on fixing this or whether we need to use "self help" to make the page more readable. For more information on a "self help" option (using an add-on), see the following thread: