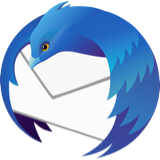 Automatically copy entrys from one calendar into another
Hi,
i using Lighting with different calenders (google as well as groupware). This works like a charm. I can make new entries, i can send and accept invitations and choose the according calendar!
However, i like to copy all entries from Calendar A to Calendar B(google) AND keep them up to date. So whenever a new entry pops up on Calendar A it shall be copy pasted into Calendar B. (It's fine if they get only copied whenever thunderbird is tunning on my PC) I do not care about any features that i might lose that way. Its only necessary that everyone in Calendar B can see the events from Calendar A. No inviting, no other users, no editing is necessary.
I hope someone could help me about this. I probably not the only one with different calendars ;)
Best regards
Hi, i using Lighting with different calenders (google as well as groupware). This works like a charm. I can make new entries, i can send and accept invitations and choose the according calendar! However, i like to copy all entries from Calendar A to Calendar B(google) AND keep them up to date. So whenever a new entry pops up on Calendar A it shall be copy pasted into Calendar B. (It's fine if they get only copied whenever thunderbird is tunning on my PC) I do not care about any features that i might lose that way. Its only necessary that everyone in Calendar B can see the events from Calendar A. No inviting, no other users, no editing is necessary. I hope someone could help me about this. I probably not the only one with different calendars ;) Best regards