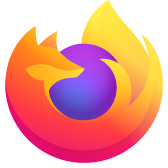 synchronizing
I often use the cync, as its very a usefull tool, for when my pc crashes and I have to re-install windows. What is a real pain though, is even when I have the latest version of fire fox installed , after cync has completed, I stll get back many book marks that I have deleted well be before my last recync and with an older version of firefox. Which i find to be a real pain.
Would it not be possible to change the way cync works, ie, you cold add a button, words to the effect "cync from online to you", in that way, I know I am getting the book marks and data I sent up there last time, I cync-ed
Or to cync your data, when wishing to put all your latest bookmarks offline, would it not be possible to "clear online bookmars and data.
Anys I hope this helps you to understand the problem
Many Thanks
Carl Harrop
I often use the cync, as its very a usefull tool, for when my pc crashes and I have to re-install windows. What is a real pain though, is even when I have the latest version of fire fox installed , after cync has completed, I stll get back many book marks that I have deleted well be before my last recync and with an older version of firefox. Which i find to be a real pain. Would it not be possible to change the way cync works, ie, you cold add a button, words to the effect "cync from online to you", in that way, I know I am getting the book marks and data I sent up there last time, I cync-ed Or to cync your data, when wishing to put all your latest bookmarks offline, would it not be possible to "clear online bookmars and data. Anys I hope this helps you to understand the problem Many Thanks Carl Harrop
All Replies (2)