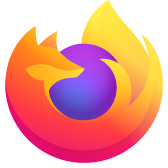 middel mouse button opens windows minimizes
Hi when playing games, my middel mouse button, still messes up calling up all the windows i have active. it is most annoying, i have tried to alter the about:config middel mouse(something) to false, but it still happens why, did u even program such a stupid thing ? anyways please help :)
Hi when playing games, my middel mouse button, still messes up calling up all the windows i have active. it is most annoying, i have tried to alter the about:config middel mouse(something) to false, but it still happens why, did u even program such a stupid thing ? anyways please help :)
All Replies (3)
Those middle comes from the Mouse driver and Windows driver that determine what the middle button actions does. The other software base their controls on those software driver settings. Don't blame firefox for not using middle button as by default there is no real middle button for standard usage. Then you need to switch to a two button mouse if you can't fix this from the mouse and Windows O/S driver.
What are you middle-clicking on?
I'm not sure what you mean by calling up windows -- is it canceling full screen and returning you to the regular display?