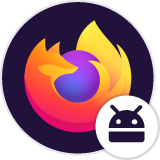 force desktop mode android
Still no support for this option?
Still no support for this option?
All Replies (7)
Hi,
The people who answer questions here, for the most part, are other users volunteering their time (like me), not Mozilla employees or developers. If you want to leave feedback for developers, you can go to the Firefox Help menu and select either Share ideas and feedback… or Submit feedback…, depending on your Firefox version. Alternatively, you can use this link. Your feedback gets collected by a team of people who read it and gather data about the most common issues.
You can also file a bug report or feature request. See File a bug report or feature request for Mozilla products for details.
Hi. I posted here to see if anyone had any insight about this functionality, like if it has been acknowledged by Firefox or if there is perhaps a workaround via config flags.
This has been requested already multiple times by many users since long tine ago... so not sure how opening an idea enhancement for this will be of any help.
Pretty sure developers know about this request already...
That is the best place to raise any feedback or feature requests in respect of Firefox for Android.
I am not trying to raise a feature request nor provide them any feedback, this has been already requested hundreds of times by many different users... one more request over the same issue won't change anything, is not like magically due to one request more the functionality will be pushed to the top of the list of artifacts to be delivered.
All I can confirm here that there is still no support for the option that you are looking for.
Thanks, sadly will go back to using samsung browser and edge. I gave Firefox a chance when I only had the phone, but now with the tablet is of no use.
Thank you for letting us know.