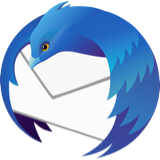 all the emails in my inbox are gone
Yesterday i turned on my computer and all my emails in my inbox were gone. I had like 25k emails in inbox. They arent in trash or junk folder, just gone. All the other file folders are there, including all the inbox emails on a second email account. Just my one email accounts inbox emails are gone. I have been up all night reading the internet and trying to find these deleted emails with no luck at all. I hope there is somebody who can help me. Thank you very much Bobby p.s. yes am a total idiot for not backing them up. Guess i always believed it wouldnt happen, lesson learned
Yesterday i turned on my computer and all my emails in my inbox were gone. I had like 25k emails in inbox. They arent in trash or junk folder, just gone. All the other file folders are there, including all the inbox emails on a second email account. Just my one email accounts inbox emails are gone. I have been up all night reading the internet and trying to find these deleted emails with no luck at all. I hope there is somebody who can help me. Thank you very much Bobby p.s. yes am a total idiot for not backing them up. Guess i always believed it wouldnt happen, lesson learned
All Replies (2)
Is this an imap mail account or pop mail account ?
If Imap : Logon to webmail account via a browser and see if the emails are in the server Inbox.
Try this:
Menu icon > 'Help' > 'More Troubleshooting Information'
Under 'Application Basics - half way - Profile Folders - click on 'Open Folder'
a new window opens showing profile folder name
Close Thunderbird now - this is important
click on 'Mail' folder to see POP accounts - (ImapMail has imap accounts)
click on mail account name that has missing emails.
you should see the 'Inbox' mbox file - it has no extension.
Open the 'Inbox' file using Notepad (if less than 500 MB ) or Notepadd++ (If less than 2GB)
Emails are written to the file one after the other, so oldest will be at the top and newest at the bottom. Each email will start with these lines: this is an example
From - Sun Dec 28 18:14:40 2014
X-Mozilla-Status: 0001
X-Mozilla-Status2: 00800000
Use 'Edit' > 'Find'
Look for this line: X-Mozilla-Status: (not X-Mozilla-Status2:)
Work down through the file from top to bottom. I'm hoping the 'Inbox' still has the emails but they are now marked as deleted and hidden.
Edit all the X-Mozilla-Status: so it has the number 0001
Save the file.
delete the 'Inbox.msf' file. A new one will be auto created upon restart.
Restart Thunderbird.
If you managed to do the above instructions then the emails should reappear in Inbox.
Did you check to see if the file was quarantined by your Anti-Virus program? Do you have any program which scans or cleans up files like CCleaner, WiseCleaner or Anti-Virus product? If yes, then you need to make sure the Thunderbird profile name folder is exempt from access. If you allow Anti-Virus to scan any thunderbird profile file then make sure it cannot auto fix anything - it must ask what to do, so you can stop it.
Hi Todd,
Thank You so very much for responding to try and help me. I wont be able to try your suggestions, because i kept searching the computer looking for the emails, when i found a compacted version of the emails i made in august 2022.  I didnt know it saved the emails in another thunderbird fold. So i took the inbox file and moved it to my current profile folder and all my emails were back, except for emails from august until today, which i can live with.  Least i got back 5 years of my emails and first thing i did was backup all my emails,lolll.  Dont need to be told twice.

Thanks again for the help offer, it was greatly appreciated. I hope You and Your Family have a wonderful Christmas Bobby