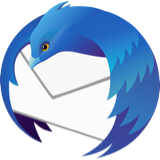 Rss feeds certificate exception
I had http://feeds.dzone.com/home feed in my Thunderbird for a long time.
Few days ago it stopped working! I noticed that the certificate for it is invalid (tho I'm accessing it via http, but not https). I added a security exception for it, so the certificate could be accepted, but it is still not functional and returns an error for invalid certificate. Any help?
I'm an ArchLinux user, with KDE, with TB 102.5.0 if it is important
I had http://feeds.dzone.com/home feed in my Thunderbird for a long time. Few days ago it stopped working! I noticed that the certificate for it is invalid (tho I'm accessing it via http, but not https). I added a security exception for it, so the certificate could be accepted, but it is still not functional and returns an error for invalid certificate. Any help? I'm an ArchLinux user, with KDE, with TB 102.5.0 if it is important