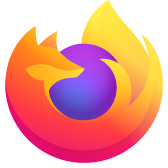 Trouble installing didgital certificate
Hi, I need to install a digital certificate. The instructions I have are... Tools>options>advanced>encryption>view certificates>import but I can't find anything past "tools" Thanks, Katrina
Hi, I need to install a digital certificate. The instructions I have are... Tools>options>advanced>encryption>view certificates>import but I can't find anything past "tools" Thanks, Katrina
All Replies (4)
Where are you getting this certificate from? And whom you got this from should've given instructions on how to install their certificate on Firefox.
Modified by Dropa
In current releases it is:
Settings -> Privacy & Security -> Certificates -> View Certificates
That's to _view_ the certificates. How does one _install certificates? ~ahh - there is a scroll bar to the right hiding those options. Smart.
Modified by jeppe.andersen
What kind of certificates do you want to install as there is normally no need to install root or intermediate certificates under "Authorities" except for special cases under "Your Certificates"?