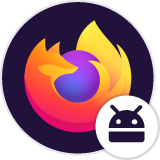 navigator.geolocation.getCurrentPosition: Problems since some weeks.
I have a php / javascript based web-application that is running since years very well.
On some pages I am using geolocation, mainly on Android-smartphones.
Since some weeks only in Firefox (Standard, Beta and Nightly) the geolocation is very slow or I get a timeout. The timeout-option is set to 60 sec.
The application has no problems on Chrome, Opera, DuckDuckGo or the MI-Browser from Xiaomi, so I am sure that will be a bug in Firefox 107.2.0 for Android and not in my Application.

Additional Informations:
My location: Darmstadt / Germany.
The issue is tested on 2 android smartphones and a PC.
The geolocation on the pc is normal fast, less than 5 seconds.
I have a php / javascript based web-application that is running since years very well. On some pages I am using geolocation, mainly on Android-smartphones. Since some weeks only in Firefox (Standard, Beta and Nightly) the geolocation is very slow or I get a timeout. The timeout-option is set to 60 sec. The application has no problems on Chrome, Opera, DuckDuckGo or the MI-Browser from Xiaomi, so I am sure that will be a bug in Firefox 107.2.0 for Android and not in my Application. Additional Informations: My location: Darmstadt / Germany. The issue is tested on 2 android smartphones and a PC. The geolocation on the pc is normal fast, less than 5 seconds.
Modified by Hamburgo
All Replies (1)
This reply can be deleted. The is issue self is still open.
Modified by Hamburgo