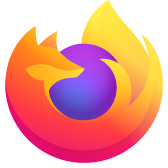 Deprecated URL shows up in autocomplete
My issue mirrors this thread, where the user ultimately got no resolution.
Protonmail has changed from mail.protonmail.com to mail.protonmail.me. I have updated my bookmarks and removed mail.protonmail.com from my history, but the .com domain is still the suggestion when I start typing "mail". I have tried shift+delete, tried deleting the individual entries of "mail.protonmail.com" from my history, but the behaviour has not changed.
"Forget about this site" does not solve the root issue because I do not want to clear all my cookies and history for the site. Deprecated sites aren't the only example where this would come up – imagine having to delete your entire stackoverflow.com history just to change your default suggestion to some oft-used resource like store.mycompany.com.
Thanks
My issue mirrors [https://support.mozilla.org/en-US/questions/1337558 this thread], where the user ultimately got no resolution. Protonmail has changed from mail.protonmail.com to mail.protonmail.me. I have updated my bookmarks and removed mail.protonmail.com from my history, but the .com domain is still the suggestion when I start typing "mail". I have tried shift+delete, tried deleting the individual entries of "mail.protonmail.com" from my history, but the behaviour has not changed. "Forget about this site" does not solve the root issue because I do not want to clear all my cookies and history for the site. Deprecated sites aren't the only example where this would come up – imagine having to delete your entire stackoverflow.com history just to change your default suggestion to some oft-used resource like store.mycompany.com. Thanks
Modified by firefoxaccount6