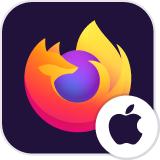 two firefox accounts with the same ID
I use firefox on a new laptop, when I trying to sync the data, it asks me to create new account. I input my existed firefox account "sofia.jie.meng@gmail.com" , then it let me create a new account. In this new account I cannot get any date saved previously.
Seems like I have two accounts with the same email address "sofia.jie.meng@gmail.com", now I'm not able to sync my data on my new laptop.
when I login on my new laptop, there's nothing synced
I use firefox on a new laptop, when I trying to sync the data, it asks me to create new account. I input my existed firefox account "sofia.jie.meng@gmail.com" , then it let me create a new account. In this new account I cannot get any date saved previously. Seems like I have two accounts with the same email address "sofia.jie.meng@gmail.com", now I'm not able to sync my data on my new laptop. when I login on my new laptop, there's nothing synced