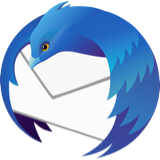 add-on Tag Sequence, Tag arrenger
Hi !
I would like to know why i can not change the range for labels.
I have a webstore and we are using Thunderbird over 6 years. But this label option didn't change at the last 6 years. Thas why i installed the 38.1 Thunderbird because there is working only 1 label application (add-on).
Is this possible to find some Tag arrenger soon what is working with the new Thunderbird as well?
B.R
Tamas
Hi ! I would like to know why i can not change the range for labels. I have a webstore and we are using Thunderbird over 6 years. But this label option didn't change at the last 6 years. Thas why i installed the 38.1 Thunderbird because there is working only 1 label application (add-on). Is this possible to find some Tag arrenger soon what is working with the new Thunderbird as well? B.R Tamas