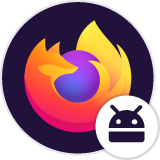 browser
How/where to activate Java Script.
How/where to activate Java Script.
All Replies (6)
Hi
Which add-ons are you using in Firefox for Android?
add-ons: UBlock Origin,Privacy Badger, Search by Image and No Script Security Suite (maybe this the problem?) If so, please give me precise instructions as to how to allow Java Script in this App. (sorry, not very computer savvy). Many Thanks Paul.
Try turning off or uninstalling NoScript.
Thank you for your reply. No Script is not that important for protection then?
It is a useful add-on for protecting your privacy but being designed to block scripts it may have an adverse effect on your browsing experience.
You may wish to look at the settings for that add-on to see if you can make certain websites or scripts exempt from being blocked.
OK. Many Thanks. I'll give it go.