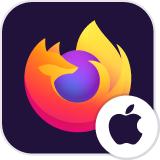 Apple Products suck on IOS. iTunes, photos et al. on One Drive—no devices exist there and hardly know they own all my shit. Can I transfer to my icloud
I have used Mac and iPad with an Apple ID and it sucks. No passwords work, iCloud mail or iTunes music unless I use MS Mac OS X.
Why spend extra for Apple products when it's a total nightmare hassle signing in with codes, nothing opens and can't save with storage I am paying for on my iCloud acct.
The biggest problem though is it is Impossible to get help with a problem the tech companies won't acknowledge is a problem for their clients. But someone knows what I mean and what to do about it
I have used Mac and iPad with an Apple ID and it sucks. No passwords work, iCloud mail or iTunes music unless I use MS Mac OS X. Why spend extra for Apple products when it's a total nightmare hassle signing in with codes, nothing opens and can't save with storage I am paying for on my iCloud acct. The biggest problem though is it is Impossible to get help with a problem the tech companies won't acknowledge is a problem for their clients. But someone knows what I mean and what to do about it