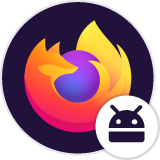 blacksreen appears sometimes
I have see sometimes the blacksreen on both my Android devices, Xiaomi pad 5 and Samsung s21, when I opened Firefox the only thing I see is the blacksreen
I have see sometimes the blacksreen on both my Android devices, Xiaomi pad 5 and Samsung s21, when I opened Firefox the only thing I see is the blacksreen
All Replies (3)
Hi
What level of enhanced tracking protection do you have set?
Do you have any add-ons installed in Firefox for Android?
I have only one extention, uBlock, I tried to turn it off - it didn't help on both devices
Default level of tracking protection
If you open the Android Settings app, select Applications and find Firefox in the list, you should (under Storage) see an option to clear the cache (do not clear data!).
Does clearing the cache help?