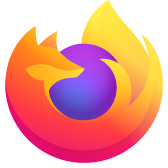 Is it possible to reload FireFox policies.json without having to restart it EVERY time?
Every time I want to reload this file to change or debug something, I have to close all my browers windows at once, reopen FireFox, and restore my previous session just to save my tabs. It's growing so exhausting that it's making me want to switch browsers. Is there any way around this? And if you want more information about modifying FireFox policies, here are two links: https://support.mozilla.org/en-US/kb/customizing-firefox-using-policiesjson https://github.com/mozilla/policy-templates#windows-gpo-61
All Replies (1)
I suspect any system software edits require restart of the Browser so it load the correct update changes. You can't get around this without restarting the browser and continuing on with the sessions.