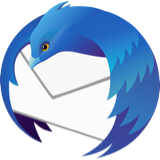 Mediacom email
I received an email stating my account was being moved to a new server, and it should be a seamless migration. Thunderbird is now struggling to connect after years of flawless service. I get a "could not connect to mail server, the connection was refused" error box most times. BUT, if I keep hitting the Get Mail button, it eventually connects. Most times. Using IMAP. I have tried everything from password change to complete Thunderbird uninstall/reinstall, safe mode, troubleshooting mode, disabling all security software.... I have contacted Mediacom, who will not help with service 3rd party software, to confirm my account settings are proper. It has been over two weeks.... what am I missing? Thanks Steve
(edited for readability)
I received an email stating my account was being moved to a new server, and it should be a seamless migration. Thunderbird is now struggling to connect after years of flawless service. I get a "could not connect to mail server, the connection was refused" error box most times. BUT, if I keep hitting the Get Mail button, it eventually connects. Most times. Using IMAP. I have tried everything from password change to complete Thunderbird uninstall/reinstall, safe mode, troubleshooting mode, disabling all security software.... I have contacted Mediacom, who will not help with service 3rd party software, to confirm my account settings are proper. It has been over two weeks.... what am I missing? Thanks Steve (edited for readability)
Modified by Matt
All Replies (10)
I would suggest you connect Thunderbird and simply ignore it for an extended period. Perhaps all day. While it is suggested to be "seamless" it may simply be that your entire account now needs to be synchronized because the unique id of your mail changed when the new server was introduced. I have seen it before. With tens of thousands of email this can be a time consuming and bandwidth hungry process. AS this starts with the oldest mail first and works through the accounts history, new mail may be something of a problem until the process completes.
I suggest you have a look on the activity manager and see what it says about that account. (activity manager is on the Tools menu)
Thank you Matt. So, I have left it open morning til night for three days. It still has failed connecting when first opened after boot in the morning. The rest of the day, if left open, it operates normally. But if I close Tbird and re-open, it still fails to connect part of the time. Activity Manager is empty.
So my problem is still occurring. If I use normal password, no security, it connects immediately, every time. Is it possibly a security certificate problem?
If you were top provide the server name and port I could probably answer that question.
Looking at this result https://www.immuniweb.com/ssl/mail.mediacombb.net/duPTVVq4/
I would guess the servers are refusing connection for those not on the mediacom network. You might want to try the test yourself from your local device on their network and pass the results back note the test server is mail.mediacombb.net:993 to get the correct port tested
Do you have a shiny new VPN installed that is making them think your not connecting from their network, or are you actually connecting from outside their network (hotspot hotel etc)?.
no, nothing has changed as far as I know, no VPN, beside Thunderbird updates and Mediacom updating their mail servers. No changes in network or router settings. Running that test from here gives a grade of F. I installed my own modem, dropping their rented one, but that was months ago. Perhaps they need to do another push on the modem. Probably a bit late in the game, but my wife's laptop running Thunderbird also has issues, so seems like something systemic.
It is just odd to me that it will connect eventually, it just takes a few pushes of the get mail button. And then, if left open, it seems to retrieve mail the rest of the day. Some problem with the initial handshake.... ahh, I get this message when running the test. "It seems that your system is blocking one of our IP ranges 192.175.111.224/27, 64.15.129.96/27, 70.38.27.240/28, 72.55.136.144/28, 72.55.136.192/28, 108.163.142.209/28, 209.172.38.160/27 please whitelist them for successful continuation of the test." I am not a network person, so I do not know how to accomplish this.
Chosen Solution
Latest update finally resolved the issue. In case anyone reads this.
Thanks
Steve
I would be looking at third party software. Do you and your wife share perhaps a common antivirus program or other "security software"?
Or it could just be it took the digital equivalent of a million years for the DNS changes to propagate to you. But it should never take more than a week, even in the remotest corner of the internet.