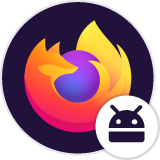 Open local html file on android
Never mind.
Modified by ventisecundi
All Replies (2)
Hi
I am sorry but this is not currently supported in Firefox for Android but may be included in a future update.
Hello,
I just want to notify that a simple solution to the problem of viewing local files in Firefox can be solved by using a web server on your phone. For example you can use Tiny Web Server (less that 100 kB; also available on APKPure if you're like me and don't have the Play Store :)). Then you can access your file system from e.g. http://localhost:8080. I see that many people signaled this lack of feature of Firefox, and this (for me, natural) solution was never mentioned! There are other web servers available, notably AWebServer which looks like a full-featured LAMP solution.
I saw people mentioned using an app called 'File Manager Plus', but it crashes every time on my phone (Android 10) when I try to open a folder.
I find it's weird that Firefox for Android does not support the good old file:// protocol. I remember developing small JavaScript games on my first mobile phone during journeys in holidays, something like 12 years ago, when I was a teenager, using basic tools: Opera Mobile for Nokia Symbian OS, and the simple text editor of the X-plore file manager. And now, the modern browser cannot open local files natively, a so basic feature… Very weird.
Nevertheless, Firefox is still the best browser for me. Cheers to the developers.
Modified by Sylvain Chiron