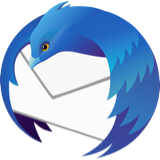 I lost server connection to Thunderbird
I lost server connection to Thunderbird
I lost server connection to Thunderbird
All Replies (2)
Please supply more info.
What OS are you using ?
What version of thunderbird are you using?
What Anti-Virus you are using?
Do you have a problem receiving mail or sending mail or both?
Help > More TRoubleshooting Information
Under 'Mail and news accounts' section
Copy all the data in that section and paste it into this question in the forum.
This will tell us whether you are using Pop or Imap and the server settings you are currently using. Tell us which account number has the problem.
Do you get any error messages when you click on 'Get Messages' ? If yes, please tell us what it says word for word - better still post an image of the error message.
Check the following:
Firewall.
Exit Thunderbird and access Firewall.
Thunderbird must be set up as an allowed program otherwise the Firewall may be blocking access to the internet/ports.
Confirm Thunderbird is set up as an allowed program in the Firewall.
Are you able to logon to the webmail account via a browser ? Please confirm you can do this as it will confirm whether you know and can use the correct password.
Please tell us if you have set up to use two factor authentication and therefore are using an app generated password in Thunderbird.