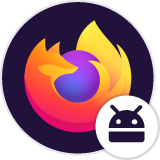 f-droid and firefox android apk download
I tried downloading the apk for firefox from https://www.mozilla.org/firefox/android/all/ but first I need to enter an email which I do not like having to do but ok I caved and did it. The email I recieved from mozilla did not contain a link to the apk. only a link to https://app.adjust.com/2uo1qc?campaign=email&adgroup=mobiledownload&creative=fx-mobile-en which got blocked by my security/privacy measures. Where can I get the apk from? preferably from f-droid. why is not firefox available on f-droid?
All Replies (1)
They must have messed something up with a link. Perhaps it's a redirect.
To download Firefox APK, you can check Github or Mozilla server.
Modified by TyDraniu