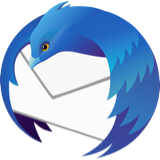 folder tree icon changes-
I make a new folder under local folders Then all by itself it change to a "maroon paper" instead of a folder icon It resets the sorting of folders and I am unable to change it back It does not allow me to change the name normally or in properties
I did not lose emails How to I get it back to a regular folder
I make a new folder under local folders Then all by itself it change to a "maroon paper" instead of a folder icon It resets the sorting of folders and I am unable to change it back It does not allow me to change the name normally or in properties I did not lose emails How to I get it back to a regular folder
All Replies (5)
Where are you doing this at? You provide no screenshot for others to know what your referring to here.
In the folders area I created standard subfolders. In the attached photos the icons look like a folder. I can rename or delete them as needed
Randomly certain folders change icons to "purple paper"- now I cannot change the name or delete see pic of dropdown odd and normal Clearly I must trigger this somehow- but I don't know when or how or what it means
I just want to make it a folder again so I don't have to reset all my filters to a new folder Attached screenshots
Is this a question about Thunderbird or about Firefox ?
If the question is about Thunderbird then we can move the question thread to Thunderbird Support.