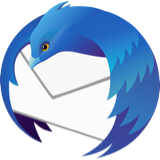 Thunderbird does not load. (Windows 10)
Thunderbird has stopped working the app does not load. I tried upgrading still does not open
Thunderbird has stopped working the app does not load. I tried upgrading still does not open
Modified by Wayne Mery
All Replies (3)
I tried that and Thunderbird still does not load
Start *Windows'* safe mode with networking enabled - win10 https://support.microsoft.com/en-us/help/12376/windows-10-start-your-pc-in-safe-mode
Still In Windows safe mode, start thunderbird in safe mode - https://support.mozilla.org/kb/safe-mode-thunderbird
Does problem go away?
- If no, then cause is either: bug in Thunderbird, something (eg a setting, file or folder) in your Thunderbird profile, your mail provider. Please post into topic the contents of Help | Troubleshooting | copy text to clipboard
- If yes, the problem is gone, then (still in Windows safe mode) ... start Thunderbird normally -- If problem is still gone, then cause is a program loaded during windows startup. Possibilities include: antivirus SW, virus/malware, background downloads such as program updates -- If problem came back, then cause is likely a Thunderbird add-on - eliminate them by disabling add-ons one at a time in Tools | add-ons | extensions and restarting (or if you have many, disable multiple add-ons at a time)
- If results are unclear ... possibilities include temporary conditions such as contention from other running programs, downloads related to windows update, ...
Please let us know your findings.