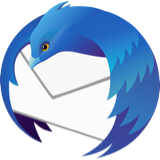 recover lost folders
Thunderbird seems to have lost some folders recently - how do I find & recover lost folders from recent backup copies of thunderbird (Ubuntu, thunderbird 102.4.2)
Thunderbird seems to have lost some folders recently - how do I find & recover lost folders from recent backup copies of thunderbird (Ubuntu, thunderbird 102.4.2)
All Replies (2)
I am sorry, lost what from where. IMAP account folders? Local folders? POP account folders? Sub folders of some account?
Do you have saved searches, or other virtual folders? Are you using the all View in the folder pane?
Hello Matt
The lost folders are subfolders to the Inbox on my laptop. My email is collected by my website (www.orion-models.co.uk) and downloaded from there whenever I turn on Thunderbird - the subfolders do not exist there, Thunderbird moves mail from my inbox to relevant subfolders using message filters. I have too many subfolders to count and my emails go back at least 15 years - they have now built up to the point that the .thunderbird directory on Ubuntu is now 12.3 GB in size. This directory is backed up to a Windows 11 PC at weekly intervals. I only noticed the folder was missing on Thunderbird when I tried to move an email to there a day or two ago (this particular folder was not automated with a message filter). There may be other subfolders missing but I have not noticed any yet.
So my objective is to find the last occurence of the missing folder in the Windows backup and copy it from there back to Thunderbird on the laptop. How do I go about this please? I have been writing software professionally since about 1970, including installing the 2nd commercial installation of Unix in the UK back in 1981 and writing software for Unix since then and MS Windows since Win 95 so I really ought to know how to do this, but the Thunderbird directory structure has me a little confused (Windows 11 search is not helping either - what am I actually looking for?)
  Thanks for your assistance

Modified by Wayne Mery