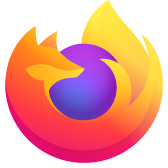 'send tab to another device' broken on linux
All Replies (3)
Try downloading Firefox from Mozilla. Download, unzip, and run firefox-bin from the folder and see if you have the same issue. https://www.mozilla.org/en-US/firefox/all/#product-desktop-release
What OS?
I have no issues sending this tab to my phone. see screenshot Sent a tab from my phone to all devices, but it never came to the laptop I'm currently on.
Operating System: openSUSE Tumbleweed 20230118 KDE Plasma Version: 5.26.5 KDE Frameworks Version: 5.102.0 Qt Version: 5.15.8 Kernel Version: 6.1.6-1-default (64-bit) Graphics Platform: X11 Processors: 8 × Intel® Xeon® CPU E3-1535M v6 @ 3.10GHz Memory: 62.2 GiB of RAM Graphics Processor: Mesa Intel® HD Graphics P630 Product Name: HP ZBook 17 G4
it's on multiple linux OS, Ubuntu and Mint, and it is the Mozilla version, not a distribution version.
This morning I logged into my mac and the tab I sent last night from my phone to all my devices came in. I have no issue with the process. Someone closer to dev will have to chime in, there could be a log somewhere.