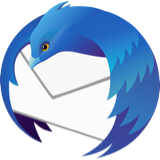 Thunderbird does not recognise my Email Passwords since I updated
I have just updated to the latest Versian of Thunderbird and now it does not recognise my Email Passwords for Plus Net and also Google Every time I log in it asks for my Plus net Password but then it asks me to log in to GOOGLE I put in my Google Password but then a security box comes up but in a Language that I cannot recognise I am in Spain at my Apartment at the moment But it does not look like Spanish
I do not have a clue as to what it is asking me and I do not know what Google has got to do with your Email HOW CAN I SOLVE THIS PLEASE
Yours Sincerely Ron Goldthorpe
I have just updated to the latest Versian of Thunderbird and now it does not recognise my Email Passwords for Plus Net and also Google Every time I log in it asks for my Plus net Password but then it asks me to log in to GOOGLE I put in my Google Password but then a security box comes up but in a Language that I cannot recognise I am in Spain at my Apartment at the moment But it does not look like Spanish I do not have a clue as to what it is asking me and I do not know what Google has got to do with your Email HOW CAN I SOLVE THIS PLEASE Yours Sincerely Ron Goldthorpe
All Replies (6)
I have just updated to the latest Versian of Thunderbird
To which version exactly? And from which version did you upgrade?
now it does not recognise my Email Passwords for Plus Net and also Google
So there are two accounts, Plusnet, and Gmail? Did this work before? If so, what has changed? Location, ISP? Anything else?
Every time I log in it asks for my Plus net Password but then it asks me to log in to GOOGLE
You'd need to explain this in more detail? What happens after you did enter your Plusnet password? What exactly does 'it asks me to log in to GOOGLE' mean? Do you get another prompt? Please post a screenshot. https://support.mozilla.org/kb/how-do-i-create-screenshot-my-problem
I put in my Google Password but then a security box comes up
Please post a screenshot as well.
Continued from https://support.mozilla.org/en-US/questions/1402887 Please keep the conversation here in your original topic.
I posted a question this morning and got a reply which I read using gmail but could not reply to it
No wonder, this is a web forum, not a mailing list.
and I cannot find were I posted the question or the reply from christ 1
In the email notification you received is a link which takes you to your original topic.
I put in my Plus net Password and press enter and then it takes me to the next screen see Capture 1
This is odd. Please post your Troubleshooting Information. At the top right of the Thunderbird window, click the menu button ≡, then select Help > Troubleshooting Information. Press the "Copy text to clipboard button" and paste the information into your reply.
I then put in my Google Internet Password and then press enter and it then takes me to Capture 2 and then I am completely lost
Definitely not Spanish. For the time being I'd stop entering any credentials into those Google login prompts triggered by Thunderbird. Also, as a matter of precaution, I'd change the Google account password ASAP. Pick a strong and unique password, preferably a random one generated by a password manager . Note, you'll have to do that by logging in to your Google account via web browser.
Do you use any kind of proxy for your Internet access in Spain?
The New Version is the one just downloaded from your web site 102.7.0 As The older one has now gone I do not know what version that was
Both accounts worked ok before
I am in the same Location my Apartment in Spain and using the same Wi Fi nothing else has changed
I click on the Thunderbird Icon and the Inbox Loads but a second screen loads on top of this see Screen shot 1
Then I enter my Password and Screen Short 2 Appears
I assume it is asking for my Google Password so enter this and then Screen Shot 3 appears
Yours Sincerely Ron Goldthorpe
So mail is not working but web browsing is (the pages you show are web pages served from the address show on the top of them. (it should be google)
That sounds suspiciously like an anti virus program not coping with a Thunderbird version change. Try disabling mail scanning and see if that helps.
I use Nortons security How do I disable Mail Scanning please I am nearly 79 years old so not great on computers
Yours Sincerely Ron Goldthorpe
Try to start Windows 7 in safe mode with networking enabled.
Does the problem go away?
Windows safe mode disables anti-virus software. This is a troubleshooting step, not a solution.