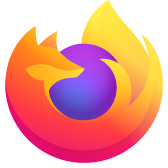 Yahoo mail keeps closing in firefox browser
My yahoo mail keeps closing when I am on firefox which is the browser I use all the time. I have to keep reopening it many time in a day. I am on a pc with windows 10
My yahoo mail keeps closing when I am on firefox which is the browser I use all the time. I have to keep reopening it many time in a day. I am on a pc with windows 10
All Replies (1)
This seems to be linked to:
(A) Opening your Yahoo! mail inbox from another Yahoo! page, and (B) Downloading an attachment
Some time after downloading the attachment, a script in the page tries to close it. Normally, that's not allowed, but when the page was opened using a link from Yahoo! itself, it seems to be allowed.
Try starting a new Yahoo! mail tab by pasting https://mail.yahoo.com/ in the address bar and pressing Enter to load your inbox that way. It should be more resistant to closing itself.