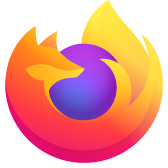 Login problem
Dear Sir/Madam,
Since a few days ago I can no longer log in to my mail account using Firefox version 109.0.
It works perfect if I use Microsoft Edge but Firefox is my favourite.
The mail account I refer is: https://www.mail.com/ When I open mail.com the page opens normally but there is no login-boxes for user and password. Is this something Firex can fix? Or is it me who don't understand how it works?
Best regards Jan Danielsson
My mail adress is: jan.danielsson@cheerful.com
Dear Sir/Madam, Since a few days ago I can no longer log in to my mail account using Firefox version 109.0. It works perfect if I use Microsoft Edge but Firefox is my favourite. The mail account I refer is: https://www.mail.com/ When I open mail.com the page opens normally but there is no login-boxes for user and password. Is this something Firex can fix? Or is it me who don't understand how it works? Best regards Jan Danielsson My mail adress is: jan.danielsson@cheerful.com