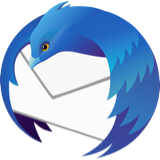 Ghost Folders
I have several ghost folders showing up: I deleted them in the profile but they still show in TB (78)
I have several ghost folders showing up: I deleted them in the profile but they still show in TB (78)
All Replies (3)
They are in my Inbox Folder
first things first. Version 102 is supported. Earlier versions are not.
You might see some sort of result if you delete the foldertree.json file in the profile folder as you are already hacking around in there. Just be sure you have no Thunderbird process running when editing in the profile folder. Doing it with the application running is fraught with issues. None of them with good outcomes.
Thanks....Just some strange stuff happening that perhaps you can help me figure this out:
~After creating the new profile and copying the data to the larger drive...pointing to it in security settings...when openin up TB (1002.61) instead of recreating the profile from the App Data it starts downloading thousands of messages in my Juno Inbox...like I say...missing all the subfolders. Not only that...but I can't go back to the app data profile. I get a message that it is no longer valid...or something like that. Maybe this info will help troubleshoot the problem.
Thanks...Marc