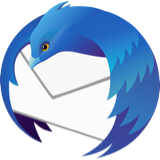 move or copy address book to gmail
My address book and emails are in Thunderbird. How do I move or copy my address book to gmail email? I am working in Windows 10
My address book and emails are in Thunderbird. How do I move or copy my address book to gmail email? I am working in Windows 10
All Replies (4)
- in addressbook page, highlight the addressbook, click three dots to right, at menu click export and select csv - in gmail select the import csv option to populate the gmail address book.
Thank you. At "Personal address book," three dots to the right, select "export," brings up a local photos folder. no reference to csv.
My example was for version 102. I don't know how it appears in prior versions.
It should show a file>save as folder, with a tentative file name and a 'save as type' marked CSV.