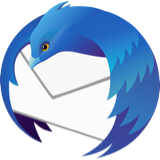 Slow Thunderbird Sends
Hi, We have been running Thunderbird for years now with happy users.
Recently all our clients have found that sending email takes about 10 seconds to send. The exception is the client on our own email server (hMailServer). This client sends very quickly.
We continue to receive email.
I can ping my router, peers and mail server with <1ms response. My internet speed is fast.
My mail server gets fast response times from MxToolbox.
Not sure where to go from here.
Shalom Norman
Hi, We have been running Thunderbird for years now with happy users. Recently all our clients have found that sending email takes about 10 seconds to send. The exception is the client on our own email server (hMailServer). This client sends very quickly. We continue to receive email. I can ping my router, peers and mail server with <1ms response. My internet speed is fast. My mail server gets fast response times from MxToolbox. Not sure where to go from here. Shalom Norman
All Replies (1)