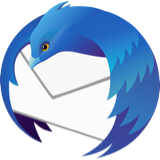 sent email setting for outlook email on office365
Dear all, morning from Italy
I'm still finding the way to settle in Thunderbird app on my Mac Book Pro a Copany email that is from Outlook and Office365.
Even if i found the code for the setting, when the process is finalized it is possible to send an email well received for another personal account (i try in this way) but the sent email is not yet registered in proper folder in Thunderbird
The same is for an arriving email by third personal account
My necessity is to store all the communications cause important and cause i DON'T WANT use the web with Outlook.com page open on Apple.
Thank You so much for the attention and the support.

N.B. Let me sfecify is not the fist time i settle sucha kind of email company account.
VINCENZO
Dear all, morning from Italy I'm still finding the way to settle in Thunderbird app on my Mac Book Pro a Copany email that is from Outlook and Office365. Even if i found the code for the setting, when the process is finalized it is possible to send an email well received for another personal account (i try in this way) but the sent email is not yet registered in proper folder in Thunderbird The same is for an arriving email by third personal account My necessity is to store all the communications cause important and cause i DON'T WANT use the web with Outlook.com page open on Apple. Thank You so much for the attention and the support. N.B. Let me sfecify is not the fist time i settle sucha kind of email company account. VINCENZO
Modified by Wayne Mery
All Replies (1)