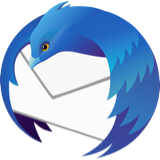 Strange Thunderbird Portable running issue - on one computer is running, on another not
I am many years using portable version of TB from https://portableapps.com/apps/internet/thunderbird_portable, actually Version 102.7.1 for Windows, English I have configured more than one account inside.
Some weeks ago I have trouble run it on my computers and laptops. Only at one is running well. I have configured one account for Microsoft Office 365 here.
On machine, where Thunderbird is not running, I am investigated little using Process Explorer. I found, that TB repeatedly going to Outlook .ost file, TB is running in background, at star is opening Master password dialog, but then main window is not displayed and all TB is in some "waiting state"
On another computer is the same portable TB opening and working normally.
I tried all fixes from internet, disabled plugins, start in safe mode, noting helped
Exported and reimported profile into fresh new installation, the same error
https://yardstudio.eu/printscreens//2023-02-08_12-46-26.png https://yardstudio.eu/printscreens//2023-02-08_11-55-38.png
I am many years using portable version of TB from https://portableapps.com/apps/internet/thunderbird_portable, actually Version 102.7.1 for Windows, English I have configured more than one account inside. Some weeks ago I have trouble run it on my computers and laptops. Only at one is running well. I have configured one account for Microsoft Office 365 here. On machine, where Thunderbird is not running, I am investigated little using Process Explorer. I found, that TB repeatedly going to Outlook .ost file, TB is running in background, at star is opening Master password dialog, but then main window is not displayed and all TB is in some "waiting state" On another computer is the same portable TB opening and working normally. I tried all fixes from internet, disabled plugins, start in safe mode, noting helped Exported and reimported profile into fresh new installation, the same error https://yardstudio.eu/printscreens//2023-02-08_12-46-26.png https://yardstudio.eu/printscreens//2023-02-08_11-55-38.png