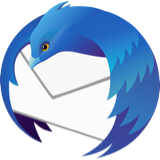 Microsoft 365 oAuth still not working with Thunderbird v102.7.2 (64-bit)
Bug described in the article and bug report below in Thunderbird v102.7.0 and subsequent releases are still persistent despite updating to v102.7.2. https://blog.thunderbird.net/2023/01/important-message-for-microsoft-office-365-enterprise-users/ Bug #1810760 (https://bugzilla.mozilla.org/show_bug.cgi?id=1810760) I have a Mac running the latest version of MacOS and a Windows 10 machine. For both machines, the only way to make Thunderbird work with Microsoft 365 is to revert to version 102.6.1. Please also see error screenshot below. (I cannot comment on the blog post nor the bug report - because the bug report was close - hence I'm posting this here.) Thanks.
All Replies (4)
Starting from yesterday my TB 102.7.2 / Win11 is unable to access every O365 imap accounts.
I use OAuth with hardware token, and AAD auth page reports "the security key doesn't look familiar". All other applications can access the account with the key (eg Firefox).
I disabled 2MFA from the account, still the access from TB is not asking login+password but only "windows hello or security key". There is something wrong in OAUTH integration with AAD I think :(
I was able to access only downgrading to 102.6.1. The is some problem with 102.7 not yet resolved with patch 1 and 2 related to OAUTH/365.
Issue has not been resolved with v102.8.0. Thanks.
As you have a bug report, why are you posting is a support forum. It is not going to be fixed unless the bug is marked fixed. IF the bug fix does not fix your issue, then it is unlikely the bug and your issue are the same thing.
But I fail to see a correlation between the bug report and the error message. I would see that message as the intended consequence of this bug https://bugzilla.mozilla.org/show_bug.cgi?id=1685414
You need to get your office365 administrator to approve Thunderbird as a mail client in their organization. As the message says, if you are the administrator log in and authorize it. If not, you will need to contact your organizations administrator for the appropriate approvals.