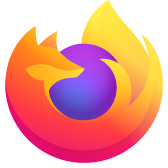 invoking magicJack from tel link in Firefox 109.0.1
Win 10 - Firefox 109.0.1 On a website when I click on a TEL link in Firefox it offers me the option the link being opened in Firefox (which does not know what to do with it) or selecting an "other" application. Firefox can associate an app with a link type. How to do that is not the question. The question is: what app should I have firefox open for a "tel" link that will invoke magicJack and pass the TEL link data (the phone number) to it. Thanks, bill
Win 10 - Firefox 109.0.1 On a website when I click on a TEL link in Firefox it offers me the option the link being opened in Firefox (which does not know what to do with it) or selecting an "other" application. Firefox can associate an app with a link type. How to do that is not the question. The question is: what app should I have firefox open for a "tel" link that will invoke magicJack and pass the TEL link data (the phone number) to it. Thanks, bill
All Replies (4)
Additional data. BTW: C:\Users\willi\AppData\Roaming\mjusbsp\magicJackLoader.exe will go to the magicJack dialpad, but not bring the number to be called.
You should contact MagicJack support for this question.
MagicJack said to contact Firefox help as they have no information on Firefox so suggesting that I contact them is not going to help.
Any other suggestions?
Firefox isn't MagicJack so Firefox forum users can't help with MagicJack issues.