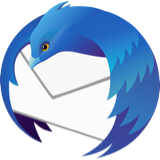 I really just wanted to post a tip. How do i do that ?
Seriously I spent over 2 hours now just finding out how to fix the email grouping in Thunderbird and getting run everywhere for tips that did not work.
Just geting told over and over on every tip site to go to each folder and click view then click unthreaded. Well guess what that did not work for me and I have over 100 mailboxes I am monitoring. The view thing did not work and I did that in more than 5 maiboxes which still remained threaded.
Well anyway and just so everyone knows. The view thing does not work for everyone and this may not either for everyone in all of time but it is much easier.
What you have to do if that is not working is click the very first button at the top of your mail list that when hovered over says "Display Message Threads". Actually try that first. One click and done (Or, 2 clicks and you are back in the same state. So do not double click. Just one click is good enough)
Then your messages will stop threading themselves.
Really just a tip that can save others hours I hope. Just click the first Icon above your mail list that when hovered over says "Display Message Treads"
Done, wish I had known this over 2 hours ago. Just click that icon at the top of the mail list. Then done no more grouping the emails.
Thunderbird is a great mail program. I hope it stays around for a long time. It beats Outlook 1000% lol yeah for realists there is no more than 100 so yeah 100. But if you listen to Sheldon Couper from the Big Bang Theory and Young Sheldon there is no such thing as Zero so wow mind blown there could be 1000% haha. Just a joke everybody knows that zero is just a frame of reference so there is no way it does not exist but does it haha joking again.
Peace out
Hope that tip does help
Seriously I spent over 2 hours now just finding out how to fix the email grouping in Thunderbird and getting run everywhere for tips that did not work. Just geting told over and over on every tip site to go to each folder and click view then click unthreaded. Well guess what that did not work for me and I have over 100 mailboxes I am monitoring. The view thing did not work and I did that in more than 5 maiboxes which still remained threaded. Well anyway and just so everyone knows. The view thing does not work for everyone and this may not either for everyone in all of time but it is much easier. What you have to do if that is not working is click the very first button at the top of your mail list that when hovered over says "Display Message Threads". Actually try that first. One click and done (Or, 2 clicks and you are back in the same state. So do not double click. Just one click is good enough) Then your messages will stop threading themselves. Really just a tip that can save others hours I hope. Just click the first Icon above your mail list that when hovered over says "Display Message Treads" Done, wish I had known this over 2 hours ago. Just click that icon at the top of the mail list. Then done no more grouping the emails. Thunderbird is a great mail program. I hope it stays around for a long time. It beats Outlook 1000% lol yeah for realists there is no more than 100 so yeah 100. But if you listen to Sheldon Couper from the Big Bang Theory and Young Sheldon there is no such thing as Zero so wow mind blown there could be 1000% haha. Just a joke everybody knows that zero is just a frame of reference so there is no way it does not exist but does it haha joking again. Peace out Hope that tip does help
All Replies (1)
Yeah typo I know it is cooper. Sheldon Cooper in the big bang theory. Sorry all