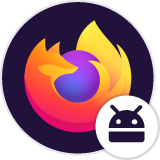 Printing
Why can't I print from my Tablet in Firefox?!!!!!!!
Why can't I print from my Tablet in Firefox?!!!!!!!
All Replies (4)
Hi
Printing is currently unavailable in Firefox for Android but may be included in a future update.
So basically you are saying you have a 3/4 useless product!
Printing may still be possible if your printer supports wireless printing and has its own native Android app.
I'm incredulous. Somewhere I read the developers are working on the problem? This is a basic function of every productivity app. It's not optional. Working on the problem means 12 hrs a day, 7 days a week until it's fixed. It should be bug #1. Any app update without the ability to print should never have been released. It calls into question everything about the app. If this has been forgotten, what else on the backend has been forgotten or not addressed? Huge security issues? Every time I post anything from Firefox my location data goes with it even though I'm in privacy mode? I'm leaving a digital footprint 2 miles long when I use the app? There's an old saying in consulting: in every business situation, if one cell in a spreadsheet is wrong, the whole spreadsheet is wrong. That's more than true here. Frankly, this means I'm done using FireFox mobile. Further, I'm making it my job this weekend to rain hell and damnation down upon this app.