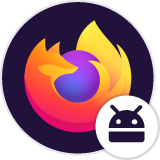 Autofill on Firefox for Android stopped working since two weeks
Since a couple of weeks my autofill for passwords stored in Firefox mobile stopped working. See in the image for my Android version.
The version of my Firefox for Android app is 110.1.0
I noticed it mostly for this website, but witness it on other websites too: https://inhuur-ns-com.force.com/vms/s/login/?language=en_US
Screen recording: https://photos.app.goo.gl/brvbdXEVVwQBWXDR6
To be clear, I don't use firefox as my password manager for other apps. I just want the passwords stored by firefox for logins to work on websites I visit with firefox.
Regards,
Leon
Since a couple of weeks my autofill for passwords stored in Firefox mobile stopped working. See in the image for my Android version. The version of my Firefox for Android app is 110.1.0 I noticed it mostly for this website, but witness it on other websites too: https://inhuur-ns-com.force.com/vms/s/login/?language=en_US Screen recording: https://photos.app.goo.gl/brvbdXEVVwQBWXDR6 To be clear, I don't use firefox as my password manager for other apps. I just want the passwords stored by firefox for logins to work on websites I visit with firefox. Regards, Leon
All Replies (1)
Hi
This is something that our developers are aware of and are looking into. You can follow progress on this and add comments at: