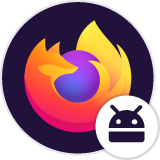 Exceptions on mobile version
Dear, I tried for weeks to add a website and a serer 192.168..... on "exceptions" list on my android firefox browser. With all tutorial,it never works....https://support.mozilla.org/en-US/kb/add-trusted-websites-your-allow-list-firefox-focus#:~:text=Tap%20Settings.,t%20added%20any%20allowed%20sites.) My exceptions list remains empty.
All Replies (2)
Hi
Are you asking in respect of Firefox for Android or Firefox Focus for Android?
It is in firefox for android. (samsung a51)